BookJane is transforming stressful shift management and scheduling processes by automatically connecting you with all internal and external resources, filling open shifts in as little as 30 seconds.
Connect available staff to open shifts in real-time
Identify upcoming staffing shortages
Keep staff informed and empowered
Attract new talent with flexible staffing opportunities
Optimize labor costs with staffing analytics
1. Easy end-to-end scheduling
Manage and monitor scheduling of internal and external staff - all in one place
2. Automated staff callout
Connect with available staff to fulfill open shifts and last-minute cancellations
Send unfulfilled shifts to BookJane's CareNetwork to access qualified, on-demand agency staff
Trusted by over 700 healthcare facilities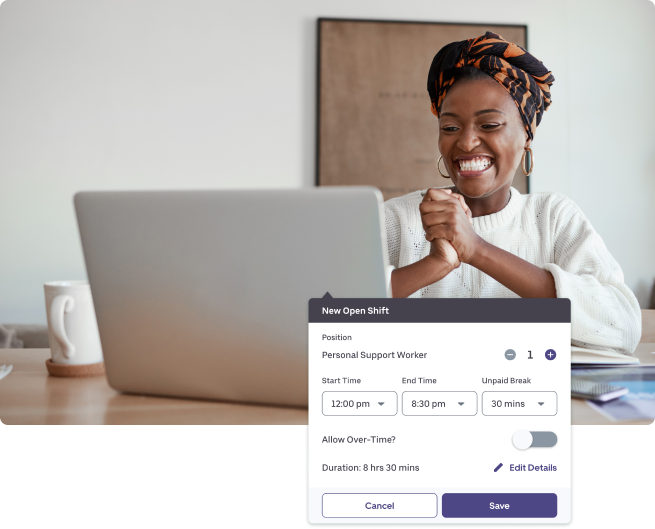 Shift Fulfilment doesn't have to be complicated
Simplify stressful shift fulfilment and scheduling with ease. BookJane's scheduling solution frees you to plan ahead while allowing for last-minute changes. Post shifts, automatically callout to staff, fill vacancies, solve scheduling conflicts, and save valuable administrative effort.
70%
Reduced in Admin Time Filling Shifts
"I was spending 2-3 hours scheduling every single day. Now, I just have to create shifts on the platform and I know it will be accepted within 10 minutes. Since our own team members are accepting the shifts, the quality of care has been excellent."
Megha K.,
Assisted Living Coordinator
Watch What Our Clients Say